Seniors Become Teachers For a Day
Hang on for a minute...we're trying to find some more stories you might like.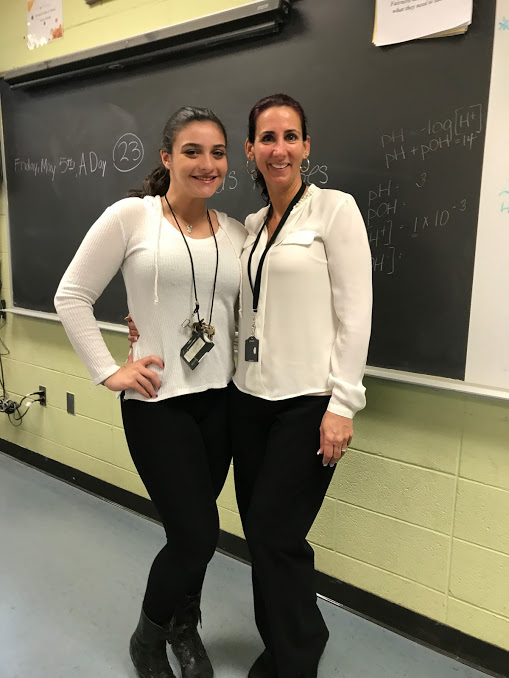 Every year seniors at Nanuet High School participate in the "Teacher for a Day" fundraiser. Seniors came to the afterschool auction ready to bid on the teacher they wanted to be. Bids start low, but increase really quickly! Over twenty teachers at the high school participated this year. I was thrilled to be able to be Mrs. Gesty for the day.  Like most student-teacher pairs, we decided to dress similarly.  For example Brenden Flanagan and Mr. Barone dressed up like people on a safari and Andrew Chesterman dressed as a Frenchman for Mrs. Gallagher's classes. Richie Banat, who dressed as pregnant English teacher Mrs. Ross, said, "This was one of the funniest and coolest things I've done all year. Also, it was great to work with Mrs. Ross for a day. The day was filled with fun activities done in most of the classes.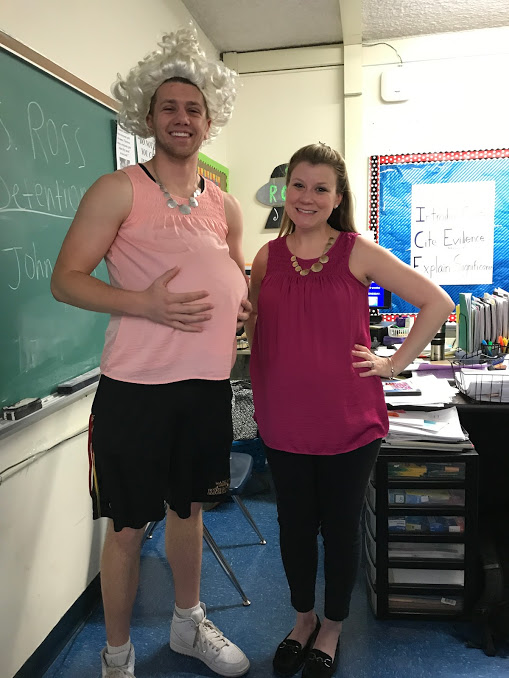 Because I wanted to make it interesting for the students in Mrs. Gesty's classes, I decided there was no better way to do that than with candy and music. But it wasn't all about having fun and relaxing; I did educational activities with her classes too and they had to take a quiz. I think the kids in her classes enjoyed the day as much as I did.  I really liked working with one of my favorite teachers.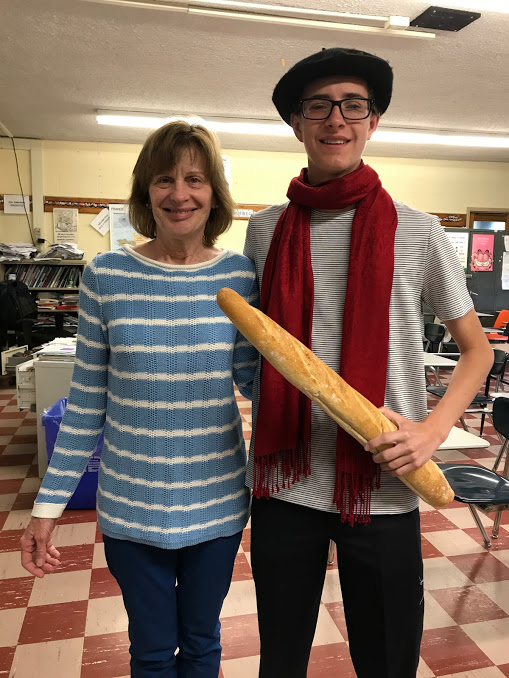 As we get closer to graduation and ending our time here at Nanuet High School, this fundraiser was a great way for seniors to have some fun and hang out with their favorite teachers all for a good cause.  Many seniors have been looking forward to participating in this fun event since we were freshman!  It will be something we all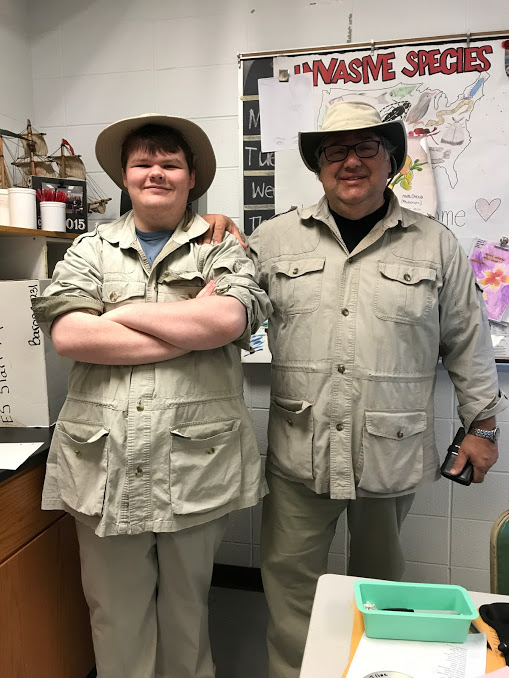 remember for years to come.