Fantastic Beasts and Where to Find Them Movie Review
Hang on for a minute...we're trying to find some more stories you might like.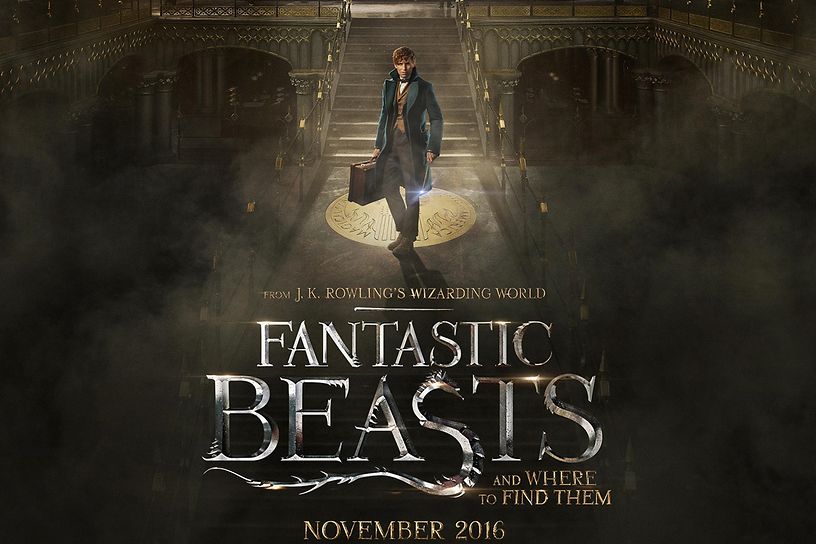 Fantastic Beasts and Where to Find Them is a prequel to the well known Harry Potter movies. This movie presents an entirely new story that is also set in the wizard world that fans have grown up with and loved from the Harry Potter films. Movie goers may not know what to expect, but this film will surpass their expectations. Fantastic Beasts and Where to Find Them is fun and exciting which will make fans want to see more. Thankfully, four more sequels to this movie will follow.
Newt Scamander, played very well by Eddie Redmayne, is a magi zoologist who travels to New York in 1926 with a case full of magical creatures. Newt is a socially awkward and describes himself as annoying, but he is a character that is easy to like. He has a strong bond with all of the creatures that he carries in his case and takes good care of them. However, Newt does not really get along with other wizards or No-Maj's (humans). He meets Jacob Kowalski, played by Dan Fogler, who is a No-Maj that wants to open up a bakery. Jacob is a hilarious character is guaranteed to make you laugh. Unfortunately for Newt, some of his creatures escape and venture throughout New York City. With help from Jacob, and two other characters named Tina and Queenie , Jacon tries to find his creatures before the No-Maj's and other wizards try to harm them. Also, the wizard community is on high alert because of a dark magical force that is threatening the citizens of New York. The villains behind this force are Perceval Graves, played by Colin Farrell, and Credence, played by newcomer Ezra Miller.
Fans will like that the humorous side of this movie and will find it more light hearted than many of the Harry Potter films. Fantastic Beasts and Where to Find Them is a marvelous film that everyone will enjoy. If you especially like the Harry Potter books and movies you don't want to miss this. I highly recommend that you go see this film, especially in 3D if possible. It's well worth it.